WordPress  is a content manager, that is, it is an application or software that allows you to create and manage websites. In this article I will leave you the  10 reasons to use WordPress  with your brand and you can make the changes you require yourself.
In the world of programming  WordPress  is known as  CMS  (Content Management System) Content Management System  . There are different types of CMS such as: Joomla, Drupal, among others, but  WordPress  is the most used worldwide.
Why does everyone prefer it?
Because it is an  easy and simple platform to use . Making changes and / or adaptations will not be a problem and you do not need to be an expert. You can do this yourself, it is enough to know how to handle basic tools and some concepts, the rest  WordPress  does it for you. Here are the  10 reasons to use WordPress with your brand :
1. No need to know programming
The wonderful thing about  WordPress , is that because it is a content manager, you do not need to know anything about programming, that is, if you want to customize certain advanced options you can do it on your own.
For this, it will only be necessary that you have at least  basic knowledge  and the logic to solve the problem without the need to call your programmer friend. So to use  WordPress  you only have to do it from the graphical environment,  not from the code .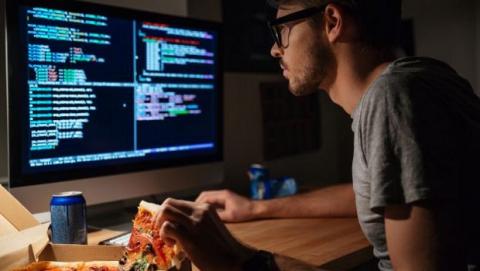 2. Allows a 100% responsive design
It is  100% responsive , that is, your website  adapts to any screen size  or device where it is viewed, from a large 30-inch screen to the small screen of a smartphone.
3. It is easy to use by the end user
Its use is very simple , since the installation of WordPress at first may seem somewhat complicated, but you only have to follow steps or use any  tutorial  that you get in the immensity  of the Google search engine. When it is installed, start creating your own website. You don't have to depend on a programmer to change any image or text on the web.
4. Your website belongs to you
One of the  best features of WordPress  is that the web being open source  has no other owner than you , it is your property and  that is a super advantage . With this you have the freedom to make  all the modifications you want , to add the functionalities you need, upload the web page to any Hosting service you want or change it when you feel like it. While unlike content managers like Wix,  if the company disappears your website goes with them .
5. You have the best blogging system built in
If your interest is to have a blog,  WordPress  is the best option. It has the  best blogging system on the market. You can  structure the contents yourself , using your own and attractive designs, schedule your publications,  integrate buttons  to share on social networks,  add forms  to subscribe to your email and much more.
6. Allows you to customize it, make very attractive and different designs
It is a completely customizable content manager  . This means that you can get different templates or themes (whether free or paid) in different styles, colors, and fonts. Which you can  modify according to what you need , or you can create your own template from scratch.
7. It is constantly updated and growing
Because it is open source, the different developers update  the software constantly , so you can find different versions on a monthly basis.
The particularity of each update is that in addition to correcting possible errors, they  add new functionalities  adapted to the trend that is taking place at that time.