If you do not get visits in the content you create on your website, you may need to know what SEO is. Search engine optimization helps people interested in your content find it more easily. In this article, we will tell you in a general way what SEO is and how it can help you in your digital marketing strategy. After reading it and putting it into practice, you will surely be able to appear in the search results.
Meaning of SEO
Search engines are pages like Google, Bing, Yandex that try to organize all the content of all the webs, so that it is easy for users to find it. Behind every search engine there is an algorithm, and that means that we can always try to optimize our content based on that algorithm. The traditional search engine most used today is Google, which in All world has more than 98% of the market for web searches. The other two most used search engines are YouTube (also from the same parent company as Google) and Amazon, although they are two search engines of a different nature.
What is SEO?
SEO (Search Engine Optimization ) in all Globe is a discipline that tries to understand how the Google algorithm works. The algorithm has more than 200 ranking factors that determine where a URL appears in your records. These indicators are secret and Google barely gives guidelines to comply with. Some synonyms for SEO are web positioning, organic positioning, web page SEO … but they all refer to trying to appear in the first positions of a search engine. The ranking factors, apart from being secret, each have a different weighting, which also changes over time (algorithm updates). The SEO consultant must find out, by reverse engineering, what combination of strategies works at all times to get the first positions. At present we can group the positioning factors into three large groups: SEO on Page, SEO off Page and RankBrain.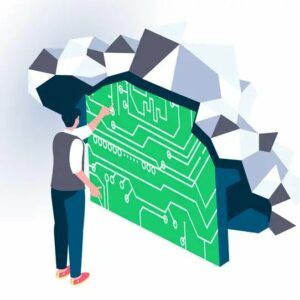 SEO on Page
SEO on Page refers mainly to the set of factors that are taken into account by the algorithm that must be worked on within the content. SEO on page takes into account the headlines of the paragraphs, the paragraphs, the bold, the images, the videos … even the URL of the page itself.
SEO off Page
The concept of SEO off Page refers to the links that point to our website that are moving through the network. These links give a rating of the popularity and authority of each URL on our site and the domain as a whole. Links on social networks will give us popularity, but really those that help us to be higher are those that come from other sites with authority in the content that we deal with in our URLs (thematic links).
RankBrain
RankBrain is Google's artificial intelligence that tries to find out which results are the best based on user experience. That is, Google is aware of what happens in each search to know if it has satisfied the user. RankBrain measures everything that happens on the Google results page (SERP) and tries to reward those results that solve the search intentions. RankBrain may even be measuring user experiences through Google Chrome for mobile.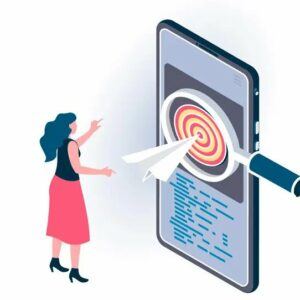 White Hat SEO vs Black Hat SEO
We have already named Google's algorithm, we have already said that you have to try to comply with its guidelines. What if we try to find flaws in the algorithm and take advantage of it? Well that's Black Hat SEO. White Hat SEO tries to figure out how to rank better by following Google's guidelines. Black Hat SEO tries to figure out how to rank better without taking Google's guidelines into account. The great risk of not following directives and trying to find bugs to take advantage of them are the dreaded penalties. Some Black Hat SEO techniques are repeating your own content, repeating your own content with certain changes, repeating other people's content, repeating other people's content with certain changes, buying links to authority sites, trying to get false visits through the search engine … getting the top positions like this is getting more and more difficult. Halfway there is the Gray Hat SEO, where it is about maximizing our search engine positioning, going a bit beyond what Google says, but without trying to fool the algorithm.
Why is SEO important?
SEO is important because it is a highly qualified, highly qualified channel of entry of traffic, at free cost. SEO brings us visitors interested in our content, our products, our services … Organic results (SEO) and Ads results (pay per click) coexist in Google search results (SERP). Some appear without paying the search engine, and those of the old AdWords service pay for each click that generates a visit. SEO is an investment in the medium and long term. If we tried to buy that traffic through ads in Ads, it would cost us a not inconsiderable amount of money. There are sectors where each visit costs several tens of euros. With SEO we create content that our potential customers are looking for, which has a cost. But if we manage to position it and bring visitors, in the long term that investment will be profitable. The cost of acquiring SEO traffic is in the long run the lowest of all channels. If you are interested in the world of SEO and Digital Marketing, at the Instituto de Estudios Cajasol we have the Master in Marketing and Digital Communication. In it you will learn the latest SEO techniques, you will position a project throughout the course and you will also learn many more Digital Marketing strategies.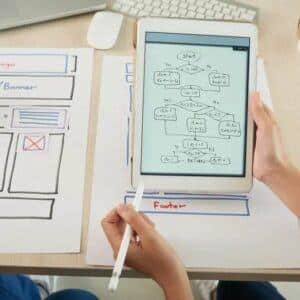 How do web search engines work?
We already know that search engines are great classifiers of information, but how they classify it, how they work on the inside. The reality is that a modern web search engine has nothing to do with those of a few years ago. Right now they all have a series of points in common that we will tell you right away.
Search Intentions and Keywords
Currently, Google tries to find out what the person who enters a word or does a voice search in its search engine is trying to find. This new SEO concept is called search intent. Search intent falls squarely into what we marketers call the conversion funnel. The user may be looking for simple information, deep information, commercial content, or transactional content. Depending on what the user is looking for, they should be given one content or another. If someone searches for the term "SEO", Google itself will give the answer with simple information. If the search term is "SEO Factors 2020", Google will propose articles with a list of factors. If you search for "Seville SEO Consultant", it will show us a series of results from local consultants and some organic results. Depending on the search intention that we want to satisfy, we have to adapt in the best way to what Google presumes the user wants. Google groups search terms into search intentions. So we can express a search intention in many ways. For example: nose job, nose job and rhinoplasty share (for Google) the same search intent. Those user search terms are keywords for SEO consultants. That is, they are the words that have to appear strategically in our SEO on Page and SEO off Page. Google, based on the keywords it finds on our website, will give your content a search intent and it will appear in the search results for those keywords and that search intent.
Trackers or Crawlers
Crawlers are Google's spiders that travel from link to link trying to find new web pages to analyze. These crawlers can be limited by webmasters, with which we can also make strategies to try to optimize them in the best way with files such as sitemaps.xml and robots.txt, among others. The crawlers have a limitation of resources per domain, depending on the authority, so it is very important that the pages are as fast as possible, to improve the crawling. This is what is called a crawl budget strategy.
URL indexing
Indexing is the process of registering our URLs with Google. A web page is indexed when it appears in Google and we can check it with the site command. For example: site:https://crossborderplus.com As we have already indicated, the URL will appear in Google when the user searches for the keyword related to a search intent that we satisfy. To control indexing, we can make use of Google Search Console, the tool that Google provides us to have data on how our web pages are performing in their search engine.
Google's algorithm and Penalties
Algorithms are essential in search engines. Search engines order information based on parameters, which are contained in an algorithm. As we have already said, this algorithm handles about 200 indicators to give a final ranking to each URL, based on a search intention expressed in some keywords. Therefore, it takes into account the user's experience in the SERP (rankbrain), the relevance of the content (keywords), the authority and popularity (links), the loading speed … to choose the first positions. Penalties have changed quite a bit in recent years. Not so long ago, trackers went hand in hand with the algorithm. In fact, the algorithm was divided into several parts that tracked the network. On the one hand, we had an algorithm part that looked at the quality of the content (Panda), on the other hand there was another part that investigated the links (Penguin), then a new part arrived that tried to understand the meaning of the content (Hummingbird) which was the forerunner of search intentions. Currently, the algorithm is a whole that works like an artificial neural network. For this reason, penalties are the order of the day and are almost imperceptible for non-technicians. The best way to detect a penalty is to check the traffic data and cross it with the public data from the algorithm updates.