The sales process in B2B marketing ( marketing for companies ) requires establishing stable and lasting relationships, which require more time and participation, since the sales that are made are generally on a large scale with longer sales cycles and, therefore, the purchase decision is more premeditated.
It is important to note that the number of customers and the number of transactions is lower, which means that these customers can accumulate a certain degree of bargaining power over the final sale price.
Many times the generation of sales is not the most important objective of the digital marketing actions of B2B companies, but rather they seek longer-term actions, increasing brand visibility and generating leads over time.
In most cases, these types of marketing actions seek to be a good support for the commercial teams of companies.
What are the most suitable B2B digital marketing techniques
Professional Social Networks
What social networks are more suitable for this type of company?
There are many companies in the B2B segment that are still reluctant to have an active presence on social networks. However, the presence in social networks allows these companies to improve their  corporate branding, increase traffic to their website and improve SEO .
In addition, they contribute to generating a sense of belonging among their collaborators and in many they function as an internal communication channel.
The B2B social network par excellence is undoubtedly  LinkedIn . Consolidating as the main social network for companies and professionals.
Another social network of great importance in industrial sectors is YouTube . Since it allows sharing audiovisual content, corporate and branding videos  , promoting new products, instructions for the use of machinery, among others.
Linkedin for Business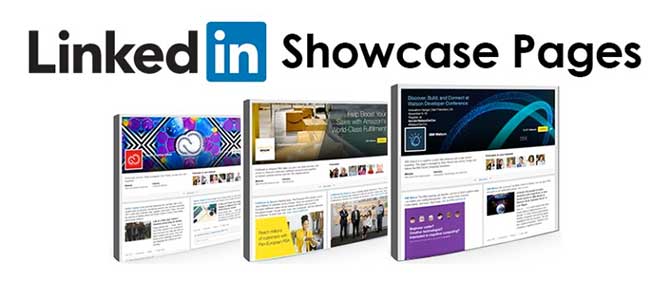 This social network currently has more than 600 million users in more than 200 countries. It offers companies a unique opportunity to make themselves known, network and do business. As we mentioned before, it is also an important place to stay connected with the company's collaborators.
Having an optimized LinkedIn company page and generating content periodically is many times more important in the B2B segment than doing it in other social networks. The trust and reliability that LinkedIn generates in potential contacts is much higher than other networks or media for this niche.
B2B digital marketing techniques LinkedIn allows us to keep in touch with colleagues and collaborators, and at the same time it has a powerful search engine that allows us to get in touch with professionals from different industries and expertise.
It has a series of paid tools designed for the sale, search and selection of HR and advertising that are very useful for this segment of Companies ( Talent Solutions, Sales Solutions , Marketing Solutions and Learning Solutions).
Talent Solutions : aimed at consulting firms and Human Resources professionals. It allows the post of job offers as well as tools that facilitate head hunting
Sales Solutions : which allow you to optimize your search to find companies or professional contacts in certain sectors.
Marketing Solutions : advertising platform that allows us to segment by geographical area, sector, position and by type of company. In order to reach, in this way, the desired target audience and thus maximize the return on investment.
SEO in B2B Marketing
As far as SEO is concerned, it must be borne in mind that  the SEO strategy for B2B is not the same as the B2C strategy . Although the factors that Google takes into account for one case or the other are the same, there are some things that do change.
Both strategies must have different approaches, when it comes to selecting keywords to rank for, on social media or in the content of the website.
In general, for the B2C segment we seek to position ourselves in more massive keywords, with high search volume and low CPC. While for B2B SEO the keywords of interest tend to have a low search volume and high CPC. Of course, as in everything there are exceptions, and we have items in B2C, with large search volumes and high CPCs such as travel or loans. The reverse is also the case in the corporate segment.
The news section or blog has a fundamental role for both types of market. The content must be of high quality, informative and generate trust with potential clients or consumers. In addition, to serve as a source for the  generation of backlinks,  something that is fundamental in any SEO strategy, regardless of whether it is B2B or B2C.
When choosing the theme of the content, it is important to consider:
It is important to generate content taking into account the keywords of interest and the search trends of our clients.
The content does not need to be specifically targeted or optimized for the desired keyword. It is always advisable to use synonyms and similar key phrases
We must try to avoid falling into the  error  of generating content that  exclusively describes the products or services offered by the company .
It is important that the generation of content is something sustained over time and not something that is easily discontinued.
Online Advertising in B2B Marketing
When we think about an SEM strategy for a B2B company, it is essential to analyze the category and the behavior of buyers and suppliers. Although for many areas, Google search campaigns are an excellent ally, there are certain services where buyers do not usually search the internet and are more than asking for references and recommendations. In the latter cases, for example, social networks, participation in events, company directories or business conferences can be beneficial.
In B2B search campaigns, we tend to find higher CPCs than in the B2C world because they are more important markets and purchases. Another factor that influences the higher costs is that in B2B, regional or global campaigns are often carried out.
Email Marketing in B2B
Email marketing campaigns continue to play a fundamental role in the B2B segment. Marketers consider this tool to be still very effective  in keeping in touch with customers and generating leads.
As in B2C, it is essential to have a good database of clients or prospects of interest to our industry. In addition to the typical newsletters that are sent with news about products, services and promotions, the sending of news from the sector is widely used.
Something important to consider many times, in addition to the emailing campaigns themselves, is to participate in the newsletters sent by references in our sector: news portals, cameras and company directories.
Marketplaces
B2B marketplaces are electronic commerce platforms where commercial exchanges take place between different companies. Its main value proposition is to increase the possibilities of selling products or services, by providing a meeting point between buyers and sellers where the company basically benefits from the traffic of visits and exposure that the portal has.
See main differences between a marketplace and ecommerce
Marketplaces in general allow forms of contact through their website or directly carry out transactions on their platform. We can find horizontal marketplaces, which are platforms with a more general audience such as Alibaba.com and Amazon Business. And we also have vertical marketplaces, platforms specialized in specific products or industries such as portals for Agro, Medicine and others.